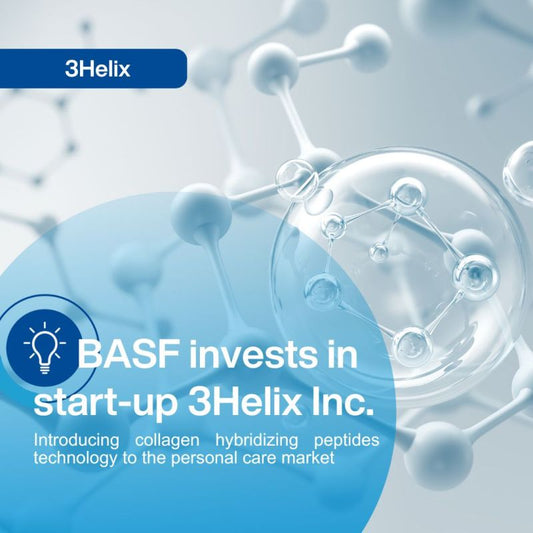 Helen Kang 0 Comments
Innovation partnership builds on 3Helix's breakthrough developments in collagen-hybridizing peptide (CHP) technology. BASF to exclusively commercialize 3Helix's technology to introduce CHP innovation to the personal care market. BASF will join 3Helix Board of Directors. Advancing BASF Care Chemicals' Care 360° – Solutions for Sustainable Life Ludwigshafen, Germany and Salt Lake City, Utah, USA, November...
View Details
Helen Kang 0 Comments
3Helix is so excited to welcome our newest Team Member Mojtaba Bagheri! Mojtaba will be our first chemist at our NEW Boston, MA lab location and we are thrilled to have someone with his unique qualifications join our growing team.With over 15 years of research experience, Mojtaba is an experienced scientist with a diverse...
View Details